Talking about internationalisation has become the norm in our daily lives, not only for companies that relocate their activities or open new branches around the world, but we see it every day in our daily lives too.
In the supermarket it is now easy to find strawberries even in winter, we can travel (Covid permitting!) and reach friends and family in Australia, Asia, South America… but globalisation is also in love!
How many international couples have formed during experiences such as Erasmus, travel, and work periods abroad? So many!
According to a FSO 2020 study published on the official website of the Swiss Confederation, the growth of mixed marriages from 1970 to 2019 has been exponential: from around 10% of marriages between Swiss citizens and foreigners, this figure has risen to almost half of all marriages registered in 2019!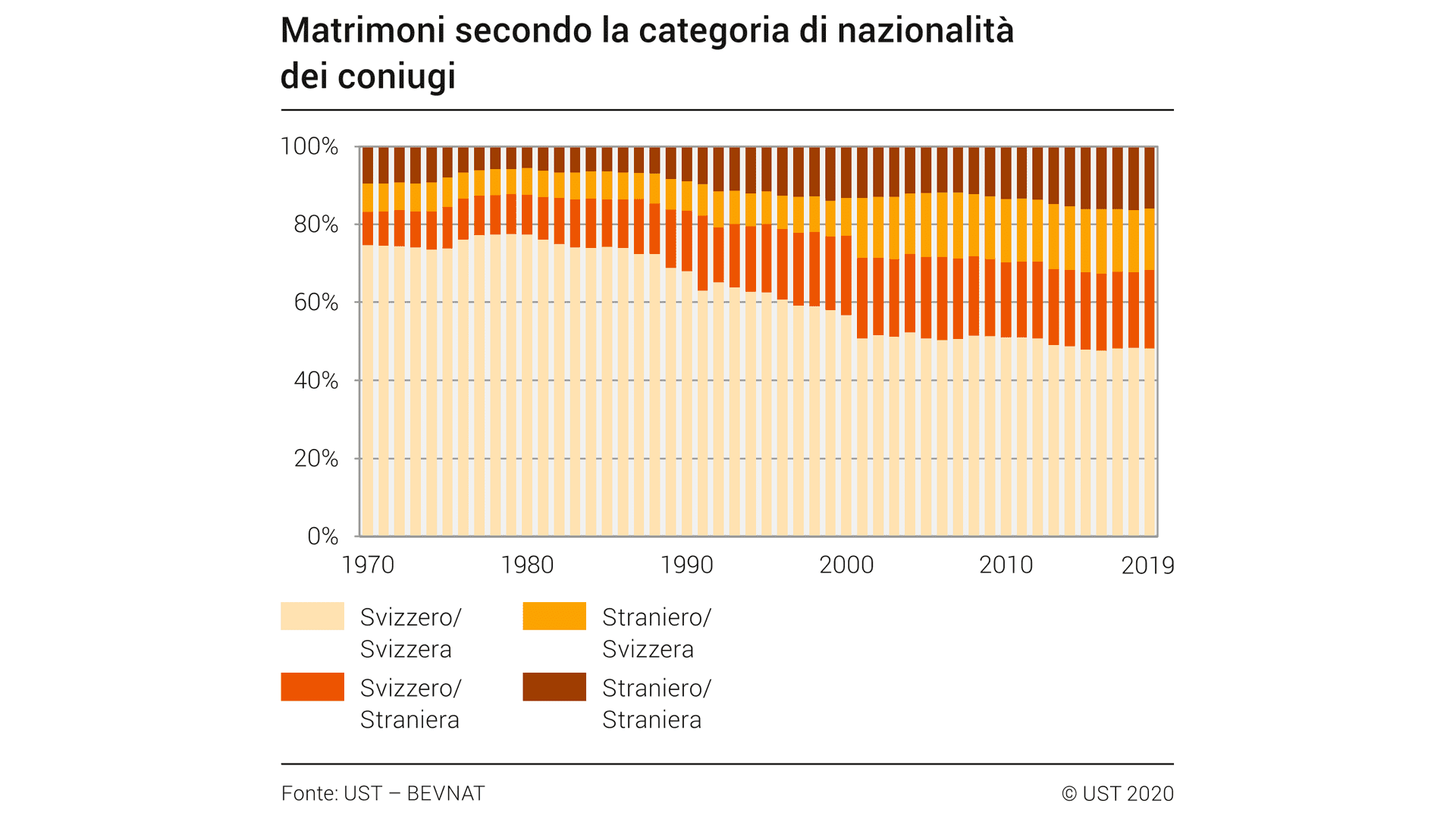 Source: Federal Statistical Office
But how can we prevent the red tape involved in preparing for a wedding from ruining this important moment in everyone's life?
It is a well-known fact that bureaucracy, in any language and in any country, is always a bit stressful, but we at TI Traduce can certainly handle the stress of translating birth certificates, criminal records and any other certificates required for the wedding in over 40 languages!